17 October 2017
The UN-designated International Day for the Eradication of Poverty is 17 October, 2017.
In 2015, General André Cox signed A Moral and Spiritual Imperative, a call to action from more than 30 leaders of world religions and global faith-based organisations, to end extreme poverty by the year 2030, committing The Salvation Army to this objective.
According to the World Bank, this year marks the 30th anniversary of the original event in Paris, in which over a hundred thousand people marched in honour of the victims of extreme poverty, violence and hunger. The first End Poverty Day was recognised five years later.
Since then, people from all over the world have gathered every year on October 17th to commemorate the day.
What do the data say?
From the World Bank Group's Poverty Overview:
According to the most recent estimates from the World Bank, in 2013, 10.7 percent of the world's population lived on less than US$1.90 a day, compared to 12.4 percent in 2012. That's down from 35 percent in 1990.

Nearly 1.1 billion people have moved out of extreme poverty since 1990. In 2013, 767 million people lived on less than $1.90 a day, down from 1.85 billion in 1990.

A vast majority of the global poor live in rural areas and are poorly educated.

Over half of the global poor are under 18 years of age.
Resources
The UN has a slightly different definition of extreme poverty than the World Bank, but still provides excellent resources related to the cause of ending poverty. The UN's End Poverty 2017 theme is "Answering the Call of October 17 to end poverty: A path toward peaceful and inclusive societies".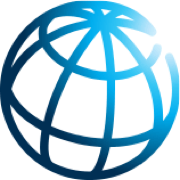 The World Bank's 2017 report on breaking the cycle of poverty provides regional descriptions of efforts to end poverty, as well as examples of collaboration between organisations. It suggests local, national, and global actions and policies that can help break the cycle of poverty, paving the way for the next generation to realize their potential and improve their lives.
ATD Fourth World's Stop Poverty Campaign, one of the leading voices in taking action on 17 October
How can I help?
Locate your local Salvation Army and encourage action to end poverty.
Read up on the ISJC's latest reports from the UN about Sustainable Development Goal 1, which is No Poverty.
Use the hashtag #endpoverty on social media to raise traffic surrounding this issue.
Identify a particular problem in your community that is contributing to persistent poverty. Find out if there are existing programs or organisations that are already working to tackle this problem and get involved.
Reflect upon the General's commitment to the Moral and Spiritual Imperative.
Thumbnail photo by
Tim Trad
on
Unsplash Tags:
SDG1: No Poverty
,
Events