Mission, prayer and justice in Rio de Janeiro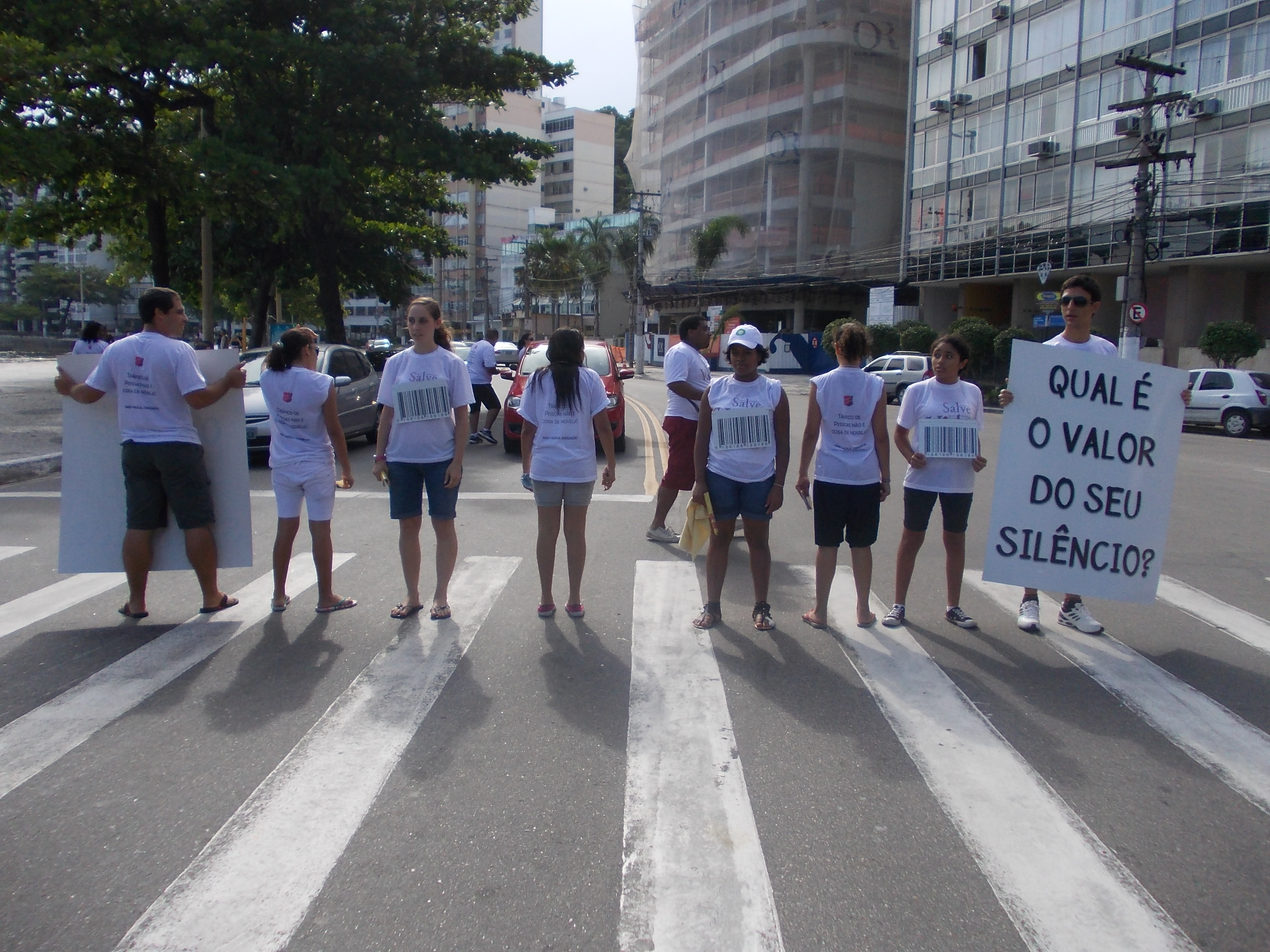 For the past six years a group of young adult Salvationists and officers have headed to the streets during the period of Carnival in Rio de Janeiro, Brazil to alert tourists, people joining carnival blocks and traders about the realities of human trafficking.
"This year the group was inspired by a famous national soap opera called 'Save Jorge' which is addressing the issues of human trafficking. Personalized t-shirts were made for the occasion, which on the front read "Save lives" and on the back "Human Trafficking is a Crime. Denounce it!"
A typical Carnival street band was made up of some of the Salvationists and the whole group paraded the streets of neighbouring towns with an attitude of festivity, so characteristic of this time of the year, but focused on the mission. Many people would stop to watch or ask what their t-shirts meant and this would lead into great opportunities for conversation.
During the night the group went to the main location of the Carnival, in the centre of Rio de Janeiro and amidst all the noise, music and movement, were able to use street theatre to attract people's attention and approach them to create awareness about human trafficking. There were many opportunities to pray with people and some contacts were made with people who had friends and even relatives who had been caught up in human trafficking.
Our mission is to save lives and during the Carnival period all the participants had the opportunity to study the different points of the One Army, One Mission, One Message Vision Plan. They were challenged to the reality that as much as The Salvation Army has an excellent history in working with human trafficking it must still find relevant and creative ways to take the message of redemption and freedom to those who need to hear it the most today".
Major Sara Chagas
Divisional Director for Womens Ministries
Rio de Janeiro, Minas Gerais and Distrito Federal Division