Home

/

Transformed Treasures
Transformed Treasures

Transformed Treasures Luncheon
11:30 am - 1:30 pm - Saturday, May 9, 2015

Facebook Event Page
Flickr Photo Album
Over the past seven years, the creativity of local artists has made Anchorage's Transformed Treasures event a community art experience not to be missed! Join us as we gather fresh ideas, talented artists, and a lot of paint, glue and glitz for this year's event. All proceeds benefit The Salvation Army Alaska. (Pictured above: "Music of the Night" music box created for this year's event by artist Cindy Pendleton.)
Event Details: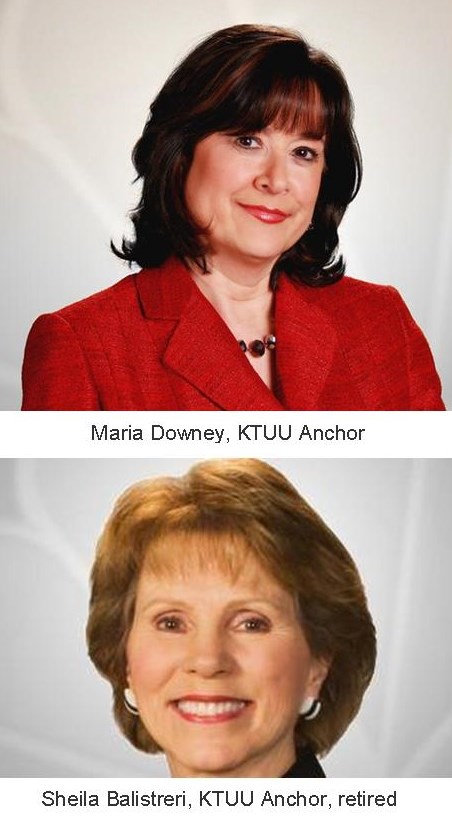 8th Annual Luncheon, William A. Egan Civic & Convention Center, 555 W. Fifth Avenue, Anchorage
Doors Open/Check-in - 11 a.m.
Lunch Program Begins - 11:30 a.m.
We are thrilled to welcome back our all-star Co-auctioneers again this year:
Channel 2 KTUU Anchor Maria Downey and retired anchor Sheila Balistreri!
With them doing the honors, we'll have tons of fun while bidding on ingenious artworks
made from Family Store finds.
We are excited to have our special guest, Mr. Kelvin Lee, tell his story about his journey from addiction to recovery
at The Salvation Army's Clitheroe Center. He is the president of the nonprofit group No Limits Inc. and is also
the subject of our 3-minute video focusing our Clitheroe Center.
Ticket Purchases
ONLINE TICKETING HAS BEEN CLOSED! IF YOU WOULD LIKE TO ATTEND, TICKETS CAN BE PURCHASED AT THE DOOR BEGINNING 11 AM ON SATURDAY, MAY 9.
Sponsorship Opportunities are closed for 2015! If you would like information on how you can support Transformed Treasures or The Salvation Army Alaska, please let us know!

To learn how you can support The Salvation Army Alaska's Transformed Treasures Luncheon by sponsorship or by purchasing a Table, please contact Gina Lindsey, Annual Giving Manager, The Salvation Army Alaska, at (907) 276-2515, or email AK.Development@usw.salvationarmy.org.

You can also review our Sponsor Form outlining these opportunities.

How it Works

After signing up to participate, artists receive vouchers (up to $50 per artist) to purchase items to transform from one of The Salvation Army's local Family Stores. Artists take a "before" picture of their items, and then deliver completed works of art (maximum 3 per artist) by Friday, April 10, to The Salvation Army Headquarters. These are auctioned at our May 9 luncheon.

UPDATE: We have reached our Artist Limit!

If you are an artist, have any artist related question or would like to learn how you can be a future artist in transforming a Salvation Army thrift store purchase into a unique and one-of-a-kind treasure to be auctioned at our event, please contact Deanna Teders, Color Art Printing, at (907) 277-2409, or email deanna@colorartprinting.com.

For more information, see our Call for Artists and Artist Letter.
Contact:
Gina Lindsey, Annual Giving Manager
The Salvation Army Alaska
(907) 276-2515
Email the Event Planner
---
Sponsors
For information about sponsorship opportunities, please contact Gina Lindsey.
Transformed Treasures is possible with help from supporters and the community. A special thanks to everyone who makes this this event a success as we continue our work in improving the lives of Alaskans!
Glue & Glitter Sponsor









Freeze Frame Video Sponsor




Primer & Paint Sponsor


Pins & Needles Sponsor